Serving the immediate needs of the vulnerable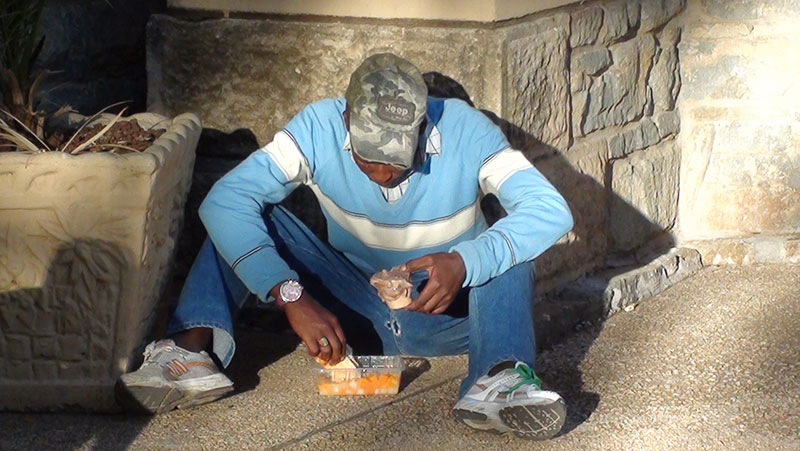 On a daily basis (Mondays to Fridays @ 15:00, and Sundays @ 11:15) we run as part of our food program, a soup kitchen where approximately 70+ people per day receive a basic meal. Those who are part of our various empowerment programs attend the midday lunch with staff and other guests. Weekly, after qualifying through an assessment process, food-parcels are made available to those who are slowly but surely learning to take responsibility for themselves.
We furthermore function as a conduit through which large quantities of foodstuffs, entrusted to us by a variety of corporate donors and supporters, are distributed to a variety of smaller partner NGO's and poorer faith communities from the larger metro-area. Our floodgate program is aimed at handling all donations of clothing, blankets and other general household items in a responsible manner. Regularly blankets and clothing parcels (which might also contain general toiletries) are handed out during soup-kitchen time. Shoes and other clothing are issued during the month as and when needed. Items which cannot be handed out or shared with partner NGO's, are sold in our weekly "Shoppie" at much reduced prices to "the working poor".
Weekly, we run a Shower program, aimed at giving our homeless beneficiaries the opportunity to have a hot shower, get a haircut, receive clean clothes and have the opportunity to visit our First Aid Station. A basic First Aid medical service is provided by trained staff members. For more severe conditions, referrals are made to clinics, hospitals and partner medical practitioners.